Featuring Shabby Chic . . .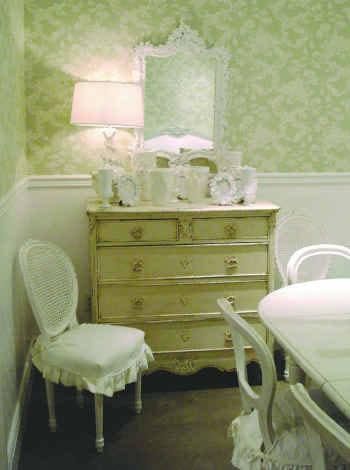 Shabby Chic by definition is a form of interior design in which furniture is chosen base on the amount of wear and aged patina that it has. Depending on the individual shabby chic color palettes can range form all white to white with muted colors of greens, pinks, blues and other softer pastels.
Slip cover furniture is often found mixed amongst other furniture pieces, thrift store, flea market and other weathered antique pieces are included to create a relaxed un-stuffy feel to a room.
I think most would agree that shabby chic really took hold when designer Rachel Ashwell made what most would not want or desire into charming interesting pieces of art. Her creativity of bringing tossed unwanted pieces into the home created a wave of Wow! Ashwell also incorporated faded, muted fabrics into the mix adding a dose of color without screaming bold.
Including pieces of art that appear aged and worn also adds to the interest of this style.

Enjoy!